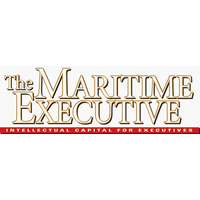 In a speech at the International Workboat Show last week, Maritime Administrator Rear Adm. Mark Buzby took the mainstream media to task for its coverage of the Jones Act and the American maritime industry's support for Puerto Rico.
"Everyone in this room knows – or should know – how critical the Jones Act is to our economic strength and security. But this is a message with several moving parts that many people just don't get," he said. "The vital [relief] contribution of U.S.-flagged Jones Act shipping was obliterated by a barrage of false narratives and uninformed reporting." After Hurricane Maria, at the same time that American shipping companies were making every effort to carry more goods to Puerto Rico, they were "falsely accused in the media of delaying the flow of relief supplies," Adm. Buzby said. He asserted that despite frequent calls for Jones Act waivers to allow foreign ships to carry relief cargo, there was never a shortage of Jones Act tonnage.
For the full story, please click here.
---