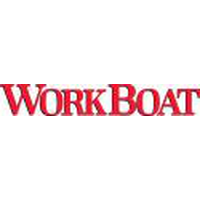 So far, June is bringing welcome news to the offshore energy industry. A successful bidding round in Brazil for ExxonMobil and data showing the highest rig count offshore Africa in two years suggest operators are finally responding to higher oil prices.
While the Gulf of Mexico has seen approvals of several deepwater field development projects in recent months, with even ExxonMobil getting into the deepwater swing of things with a new drillship contract award, the current news has an international flavor. Last week, ExxonMobil announced it was successful in securing a lease for the Uirapuru exploration block in Brazil's fourth pre-salt bid round. That adds a net 88,900 acres to ExxonMobil's holdings, and the company will operate the block. At the same time, ExxonMobil said it plans to conduct 3-D seismic on over 7,500 square miles of Brazilian acreage, including all the blocks acquired in 2017. Work is already underway on two blocks in the Northern Campos basin, with work underway to secure the necessary approvals to commence drilling activities there.
For the full story, please click here.
---