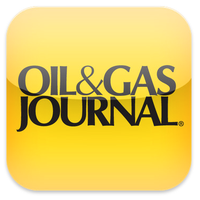 The US rig count during the week ended Sept. 22 declined for the sixth time in 8 weeks, again anchored by a drop in oil-directed rigs.
Baker Hughes' overall tally of active rigs in the US edged down a unit to 935, down 23 units since a peak of the drilling rebound on July 28 (OGJ Online, Sept. 15, 2017). The count is still up 531 units from a modern-day bottom in Baker Hughes data during the weeks ended May 20-27, 2016.
Two onshore rigs went offline, with rigs engaged in horizontal drilling losing 5 units to 790, down 20 since July 28 and up 476 since May 27, 2016. Rigs drilling directionally increased 3 units to 77. The count of rigs drilling in inland waters dropped by 1 to 3. Two rigs started work offshore Louisiana, bringing the overall US offshore count to 19.
The offshore gain propelled Louisiana to No. 1 among the major oil- and gas-producing states in increases. Up 3 units this week, Louisiana now has 65 rigs working.
For complete details, please click here.
---