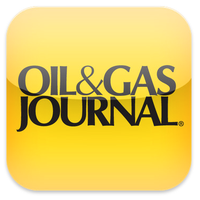 The US Bureau of Ocean Energy Management issued a final programmatic environmental impact statement (PEIS) for geological and geophysical activities in the Gulf of Mexico. The International Association of Geophysical Contractors immediately expressed concerns over the document's mitigation.
The programmatic EIS focuses particularly on the potential environmental effects of off-lease and on-lease geological (bottom sampling and test drilling) and geophysical (deep-penetration, high-resolution geophysical, electromagnetic, deep stratigraphic, and remote sensing) surveys, the US Department of the Interior agency said in its Aug. 4 notice.
The final PEIS jeopardizes one of the world's most important energy resources regions, IAGC Pres. Nikki Martin warned. "In choosing its preferred alternative, the agency disregarded 50 years of successful seismic survey exploration alongside vibrant thriving marine ecosystems in the [gulf], and issued a final PEIS that ignores the best available science," she said.
For the full story, please click here.
---