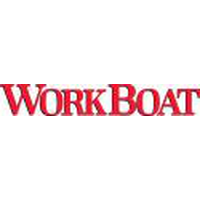 "Three to four months ago, I would have told you that the larger OSVs, 300 feet and up, would get day rates of anywhere between $7,000 to $12,000, maybe $15,000. Now I think the rates have shifted so that those boats will have rates of $15,000 to $25,000 over the next few quarters," said Richard Sanchez, senior marine analyst with IHS Markit-MarineBase, Houston. "More consolidation reduces the bidders, and we're already down to a narrowing field. You also have fewer boats in the spot market, with owners holding onto their boats for the [longer]term market contracts."
Companies with contracts and multiple stacked boats are swapping out vessels of the same size and abilities to keep down expensive drydocking costs. Meanwhile, there are some short, near-term drilling activities that are set to begin later this year in the Gulf of Mexico, Sanchez said. "There is some talk about two rigs parked in the Canary Islands that would be part of two-year jobs, but there is some question as to whether the operators have their ducks in a row."

For the complete details, please click here.
---