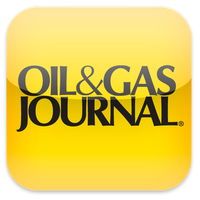 In its latest monthly Short-Term Energy Outlook, the US Energy Information Administration forecasts Brent spot prices will average $70/bbl in 2019 and $67/bbl in 2020, both about $5/bbl higher than in last month's STEO. This compares with an average of $71/bbl in 2018. EIA's higher Brent crude oil price forecast reflects tighter expected global oil market balances in mid-2019 and increasing supply disruption risks globally.
EIA also forecasts that global oil inventories will decline by 200,000 b/d in 2019 and then increase by 100,000 b/d in 2020. Global demand outpaces supply in 2019 in EIA's forecast, but global liquid fuels supply then rises by 1.9 million b/d in 2020, with 1.5 million bbl of that growth coming from the US. EIA expects global oil demand to rise by 1.5 million b/d in 2020 in the forecast, up from expected growth of 1.4 million b/d in 2019.
Click here for the full story.
---