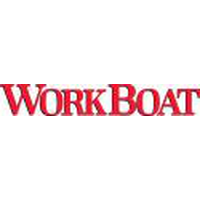 On the eve of this year's annual Offshore Technology Conference in Houston in May, discussions with industry experts have been more reserved than usual due to the lack of a rebound in the offshore energy market that many predicted for 2017. In fact, the market has rebounded a bit, but not enough.
New activity is comprised primarily of BP's commitment to complete the $9 billion Mad Dog Phase 2 project in the deepwater U.S. Gulf of Mexico and Shell's plan with MOEX North America LLC (MOEX NA), a wholly owned subsidiary of Mitsui Oil Exploration Co. Ltd, to execute phase one of the Kaikias deepwater project in the U.S. Gulf.
Outside deepwater, there is not much to look forward to on the shelf either. Vessel activity levels there are at historic lows. Inexpensive shale production onshore that can easily be turned on and off has made the older Gulf shallow-water properties a liability for many.
For companies that own and operate crewboats, chances are business has been tough lately. WorkBoattalked with several crewboat owners and operators who provided an overview of the market. When you talk to OSV/PSV owners, the conversations essentially mirror those of crewboat operators. A new sector of the Gulf market is evolving. This market incorporates specialty vessels designed to carry out jobs that involves more than hauling cargo or mud or deploying anchors.
For the full story, please click here.
---