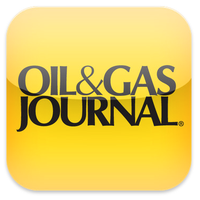 The US Department of the Interior and the Environmental Protection Agency separately reported energy regulatory burdens discovered within their operations and steps under way to relieve them. Other federal departments and agencies also issued reports on Oct. 25 in response to US President Donald Trump's Executive Order 13783 directing departments and agencies across the government on Mar. 28 to review and possibly change rules that impede the nation's energy development.
"Developing our energy resources to grow our economy and protecting the environment are not mutually exclusive. However, while conducting the review outlined in the executive order, we found that several costly and burdensome regulations from the past threaten that balance by hampering the production or transmission of our domestic energy," said Interior Sec. Ryan Zinke, who also signed a secretarial order establishing an executive committee on expedited permitting.
"We can be both pro-jobs and pro-environment. At EPA, that means we are working to curb unnecessary and duplicative regulatory burdens that do not serve the American people—while continuing to partner with states, tribes, and stakeholders to protect our air, land, and water," EPA Administrator E. Scott Pruitt said.
For the full story, please click here.
---