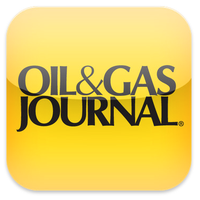 Crude oil prices gained slightly on the New York market and held steady in London June 11 while oil traders and analysts awaited the June 12 release of the Organization of Petroleum Exporting Countries' latest monthly oil market report.
The July light, sweet crude contract on the New York Mercantile Exchange gained 36¢ to settle at $66.10/bbl on June 11. The August price was up 36¢ to $66.03/bbl.
Brent crude oil for August held unchanged at $76.46/bbl on London's International Commodity Exchange. The September contract also held unchanged at $76.19/bbl. The gas oil contract for July was $665.50/tonne.
For more details, please click here.
---