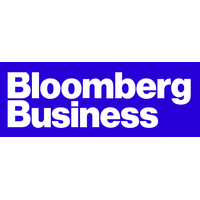 Thousands of cargo containers bearing millions of emergency meals and other relief supplies have been piling up on San Juan's docks since Saturday. The mountains of materiel may not reach storm survivors for days.
Distributors for big-box companies and smaller retailers are unloading 4,000 20-foot containers full of necessities like food, water and soap this week at a dock in Puerto Rico's capital operated by Crowley Maritime Corp. In the past few days, Tote Maritime's terminal has taken the equivalent of almost 3,000. Even with moves to ease shipping to the island, like the Trump administration's waiver of the Jones Act on Thursday, the facilities have become choke points in the effort to aid survivors of Hurricane Maria.
"There are plenty of ships and plenty of cargo to come into the island," said Mark Miller, a spokesman for Crowley, based in Jacksonville, Florida. "From there, that's where the supply chain breaks down -- getting the goods from the port to the people on the island who need them
For the full story, please click here.
---