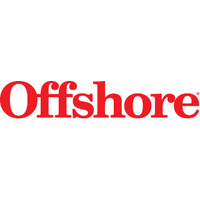 OSLO, Norway – While the oilfield service market in shale is the place to be in 2017, there is clear evidence that offshore projects are still being prioritized by E&P companies, according to analyst Rystad Energy.
For every dollar that is invested into the North American shale market in 2017, the analyst firm says, a dollar is also earmarked for the development of new offshore resources. Both sources of future production, shale and offshore, will receive around $70 billion each of planned capex.
In both 2014 and 2015, E&P companies looked at North America and the shale industry for where they would invest in new production capacity. In 2014, $160 billion was invested into drilling and completion of wells and $20 billion on infrastructure, while only $95 billion was committed to unlock new offshore resources. For 2015, 40% more was directed toward shale. Both 2014 and 2015 were the result of offshore projects pricing themselves out of the competition of providing oil to the market.
For the full story, please click here.
---