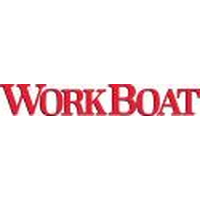 A recent U.S. Department of Energy National Renewable Energy Laboratory (NREL) report notes that the U.S. offshore wind industry took a leap forward as several commercial-scale projects were selected for state-issued power purchase awards in 2018:
The first round of offshore wind solicitations in Massachusetts was awarded to the 800-MW Vineyard Wind project.

Rhode Island selected Deepwater Wind's 400-MW Revolution Wind proposal to support the state's goal of adding 1,000 MW of renewables by 2020.

In Connecticut, an additional 200 MW of offshore wind capacity from Deepwater Wind's Revolution Wind project was selected under the state's clean energy request for proposals.
With stable policies in place, the Department of Energy found that the U.S. could install a total of 22,000 MW of offshore wind projects by 2030 and 86,000 MW by 2050. And here is the best part: Offshore wind development will also tap into the skills of workers in existing U.S. oil and gas companies, which have decades of experience developing ocean energy infrastructure. That is good news for the workboat industry.
For the full story, please click here.
---