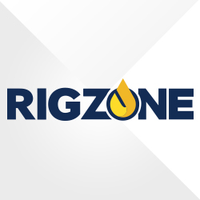 (Bloomberg) -- Oil extended gains near the highest level in almost four years as investors grapple with doubts over OPEC's ability to replace falling exports from Iran.
Futures rose as much as 0.4 percent in New York after closing Monday at the highest since November 2014. In Iran, crude exports declined to their lowest in 2 1/2 years before the impending return of U.S. sanctions. Meanwhile, the 24-year-old North American Free Trade Agreement will now be superseded by the U.S.-Mexico-Canada Agreement, covering a region that trades more than $1 trillion annually.
Crude has rallied about 16 percent since mid-August as supply losses from Iran to Venezuela continued to rattle global markets. The Organization of Petroleum Exporting Countries and its allies also showed little enthusiasm for boosting output despite President Donald Trump's demand for lower prices. While top traders predict oil may reach $100 a barrel, concerns remain over waning demand as the U.S.-China trade row persists.
Please click here for more details.
---