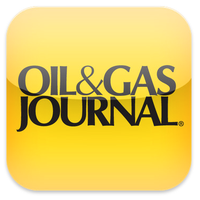 Crude oil prices on the New York and London markets declined on Apr. 17 following release of a US government report projecting further oil production gains. The US Energy Information Administration's latest Drilling Productivity Report forecasts crude output from the seven major US onshore producing regions to increase 124,000 b/d month-over-month in May to average 5.193 million b/d.
"The battle between the 'sheiks and the shale oil producers' is far from decided," Commerzbank analysts said in a research note. A pact among members of the Organization of Petroleum Exporting Countries and several major non-OPEC producers to rebalance the global oil market by collectively curbing output by 1.8 million b/d is set to expire at the end of June.
OPEC will evaluate whether or not to continue the agreement into the second half during a May 25 meeting in Vienna. If the deal is continued and inventories drop as a result, Citi analysts see oil prices moving "above $60/bbl by the second half of the year," according to a research note. If the agreement isn't extended, prices could drop "precipitously lower," they said.
Please click here for full story.
---