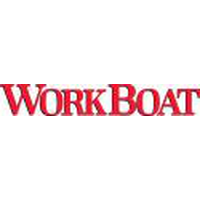 The rate of positive drug tests among U.S. workers hit a 14-year high last year with marijuana topping the list of most commonly detected illicit substances, an analysis released today by Quest Diagnostics shows.
"Our in-depth analysis shows that marijuana is not only present in our workforce, but use continues to increase," said Barry Sample, senior director, science and technology, at Quest, which analyzed more than 10 million workplace drug test results. "For the federally mandated, safety-sensitive workforce, which utilizes only urine testing, marijuana positivity grew nearly 5% between 2017 (0.84%) and 2018 (0.88%) and nearly 24% since 2014 (0.71%)," the Quest announcement said. The company has been analyzing annual drug-testing data since 1988.
Positive drug tests for the total workforce rose from 4.2% in 2017 to 4.4% in 2018 for urine tests — the highest level since 4.5% in 2004 and more than 25% higher than the 30-year low of 3.5% recorded between 2010 and 2012.
For full https://www.workboat.com/news/government/positive-drug-tests-among-u-s-workers-hits-14-year-high/?deails, click here.
---