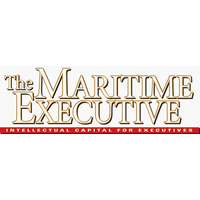 The Ship Operations Cooperative Program (SOCP) has released brochures and posters on prevention of sexual assault, sexual harassment, retaliation, bystander intervention, bullying, hazing, coercion, stalking, and other prohibited behaviors in the U.S. Merchant Marine.
These "tool kit" items are designed to provide guidance and a practical approach for different audiences within the maritime industry. SOCP Members developed these brochures and posters under a cooperative agreement with the Maritime Administration (MARAD) to address issues affecting the shipboard climate in the U.S. maritime industry.
The tool kit contains four quick reference guide brochures targeted to support the company, master, shoreside personnel and victims. Zero tolerance techniques and tips for prevention of and response to sexual assault and sexual harrassment behaviors are provided as appropriate for the different intended audiences. In addition to the previously released Computer Based Training and Best Practices Guide, the brochures and posters are available at no cost and may be downloaded by visiting the SOCP website at http://www.socp.us/article.html?aid=211. SOCP encourages organizations to share this link on their websites for maximum exposure and distribution.
For the full story, please click here.
---