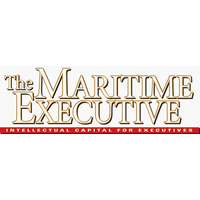 The Jones Act is once again in the crosshairs of detractors looking to open our domestic transportation service to allegedly cheaper foreign-flagged vessels. This topic frequently comes up after a natural disaster, and no one wants to be seen as a possible hindrance to moving essential goods to the area of need. Therefore, regardless of whether there are U.S. flag vessels available, the Department of Homeland Security will often issue a temporary waiver to the Jones Act to open additional avenues of transportation. (For the record, we do not object to the administration temporarily waiving the Jones Act in time of national emergency.)
While the debate rages on over whether the Jones Act is an expensive alternative, those who wish to have the law repealed may not accurately assess its financial impact to the consumer or to the nation. However, the Jones Act is virtually free to the consumer and a revenue raiser to the U.S. government.
The notion that the Jones Act is an impediment to cost-effectively supplying U.S. locations is not accurate. Let's break down the actual cost differential of building, owning and operating a Jones Act Tanker as compared to a foreign flag tanker, and we will assume a very conservative approach to this analysis:

For the full story, please click here.
---