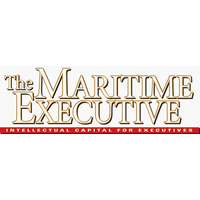 A U.S.-based shipowner will implement enhanced leak detection practices, refrigerant handling routines, technician training program and equipment replacement to address violations of the Clean Air Act resulting from illegal releases of refrigerants.
EPA investigators discovered in 2012 that the HVAC/R equipment on two vessels was leaking refrigerant. The EPA found that the vessel owners and operators failed to repair the leaks in a timely manner and failed to confirm that the heating, ventilation, air conditioning, refrigeration (HVAC/R) equipment was not leaking when finally repaired.
The shipowner will pay a $135,000 penalty, replace some or all its current HVAC/R equipment with units that use an environmental friendly alternative refrigerant, and retire those not replaced. The company will also implement enhanced leak detection, repair practices, training and certification program. The Consent Decree outlines the Compliance Requirements: Compliance with Applicable Law and a Consent Decree Compliance Plan, which needs to be implemented onboard each ship. In addition, the compliance plan demands a third party verifier (inspection) twice per year per ship.
For the full story, please click here.
---