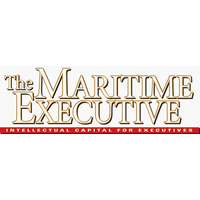 The Trump administration intends to reboot the federal offshore oil and gas leasing program with a proposal to open Atlantic and Arctic waters to exploration, according to a new report. The proposed replacement for the Obama administration's five-year leasing program would roll back restrictions on these areas and greatly expand the possibilities for U.S. offshore drilling beyond the Gulf of Mexico.
However, following the withdrawal of Royal Dutch Shell from its drilling program in the Chukchi Sea in September 2015, the administration announced the cancellation of planned oil and gas lease sales for two years. In March 2016, it announced that it was withdrawing plans to lease exploration rights off the Atlantic seaboard as well. The revised five-year program did not "schedule any lease sales in the Mid- and South Atlantic Program Area due to current market dynamics, strong local opposition and conflicts with competing commercial and military ocean uses," Obama's Department of the Interior said in announcing the change.
For more details, please click here.
---