4th Quarter OMSA Membership Meeting
You are invited to join the OMSA membership for this quarterly meeting to address issues impacting safety, security, human resources, vessel operations and broad industry concerns. As an OMSA member, this is your opportunity to shape the positions that OMSA will take on critical issues, as well as share best practices. It's also a time to enjoy each other's company, network, build relationships, and reinforce the culture that has made OMSA so effective.
New Orleans Downtown Marriott at the Convention Center
859 Convention Center Boulevard
New Orleans, LA 70130
(504) 613-2888
Schedule of Events:
9:00 – 11:00 am: Human Resources
11:00 am – 12:00 pm: Security/Safety/HSE
12:00 – 1:30 pm: Lunch on own
1:30 – 3:00 pm: OSV/Liftboat/Crew & Utility
1:30 – 3:00 pm: Tug & Barge
3:00 – 3:30 pm: Break
3:30 – 5:00 pm: General Membership Meeting
5:00 – 6:30 pm: Reception
Hotel Reservations: $304 OMSA group rate. Please call (800) 228-9290 or (504) 613-2888 and reference Offshore Marine Service Association General Meeting to receive this special rate.
Group Rate Deadline: September 5.
Parking: OMSA has a discounted parking rate of $10.00 for valet.
Sponsorships: We have a number of sponsorship opportunities available, including an opportunity to sponsor breakout sessions, the reception and a lunch & learn. Please contact Ashley Smith at Ashley@Offshoremarine.org for additional sponsorship information. Your sponsorship helps underwrite the costs of producing our event.
PAYMENT OPTIONS:
1 – Invoice: Hit the green "send me an invoice" button after registering. An invoice will be emailed to the registrant AND sent to your company's Account Holder.
2 – Credit Card: Hit the "continue and pay" button after registering.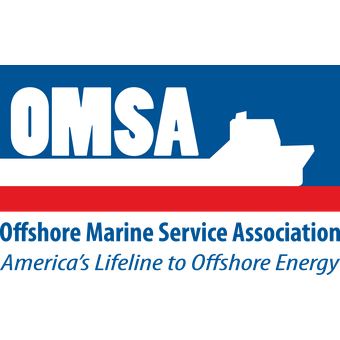 New Orleans Downtown Marriott at the Convention Center, 859 Convention Center Boulevard, New Orleans, LA 70130