OMSA Fall Conference
The OMSA Fall Conference will take place on Wednesday, November 6th at the Renaissance New Orleans Arts Warehouse District Hotel.
The Conference will kick off at 1:30 pm and end at 5:00 pm with a networking reception!
New Orleans Arts Warehouse District Hotel
700 Tchoupitoulas Street
New Orleans, LA 70130.
SPEAKERS AND TOPICS INCLUDE:
· Rear Admiral Mark H. "Buz" Buzby, USN, Ret., MARAD Administrator (invited);
· Rear Admiral John Nadeau, Commander, Eighth Coast Guard District;
· Stephen Waguespack, President & CEO, Louisiana Association of Business and Industry (LABI); and
· Important OMSA Association Updates! We will be discussing important association updates and changes; therefore, we ask that each member company send their voting representative to the meeting!
As always, please contact me directly at Ashley.Smith@Offshoremarine.org with any items you would like to see addressed.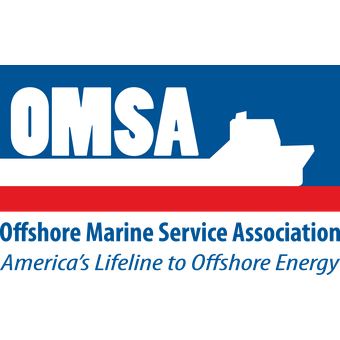 Renaissance New Orleans Arts Warehouse District Hotel; 700 Tchoupitoulas St, New Orleans, LA 70130