OMSA Spring Conference
The OMSA Spring Conference will take place on Tuesday, March 26th at the New Orleans Downtown Marriott at the Convention Center.
The Conference will kick off at 9:00 am and end at 5:00 pm with a networking reception!
New Orleans Downtown Marriott at the Convention Center
859 Convention Center Boulevard
New Orleans, Louisiana 70130 USA
8:30 am: Registration opens
9:00 – 10:00 am: Barry Obiol, Regional Director, BOEM. A presentation on leasing activity and further Gulf of Mexico activity.
10:00 – 11:00 am: Terrebonne Parish President Gordon Dove; Louisiana Commissioner of Insurance Jim Donelon; and Chris Coulon, Adams and Reese. Louisiana State Issues Update.
11:00 – 11:15 am: Break
11:15 – 12:00 pm: OMSA Housekeeping, including elections for Board of Directors.
12:00 – 1:30 pm: Lunch on own
1:30 – 2:00 pm: David Cresson, Executive Director, CCA Louisiana. Furthering the OMSA/CCA partnership, Mr. Cresson will be announcing an important program to fund the creation of numerous offshore reefs.
2:00 – 2:45 pm: OMSA Association Panel
2:45 – 3:00 pm: Break
3:00 – 4:00 pm: Nick Parham, OCS AMSC Secretary & Port Security Specialist, USCG 8th District. Marine cyber security update.
4:00 – 5:00 pm: Sam Giberga, Executive Vice President, General Counsel and Chief Compliance Officer, Hornbeck Offshore Services. An important update on the Jones Act.
5:00 – 6:30 pm: Networking Reception
As always, please contact me directly at Ashley.Smith@Offshoremarine.org with any items you would like to see addressed.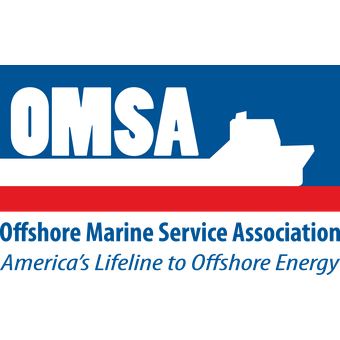 New Orleans Downtown Marriott at the Convention Center, 859 Convention Center Boulevard, New Orleans, LA 70130