OMSA Spring Conference
The OMSA Spring Conference will take place on Tuesday, March 26th at the New Orleans Downtown Marriott at the Convention Center.
The Conference will kick off at 9:00 am and end at 5:00 pm with a networking reception!
9:00 am – 12:30 pm: Conference Sessions
12:30 – 1:30 pm: Lunch on Own
1:45 – 5:00 pm: Conference Sessions
5:00 – 6:30 pm: Networking Reception
New Orleans Downtown Marriott at the Convention Center
859 Convention Center Boulevard
New Orleans, Louisiana 70130 USA
Morning Sessions Include:
A presentation on leasing activity and further Gulf of Mexico activity by Barry Obiol, Regional Director, BOEM.
Louisiana State Issues Update. Speakers included: Parish President Gordon Dove, Commissioner Jim Donelon, and Chris Coulon, Adams and Reese.
OMSA Housekeeping, including elections for Board of Directors.
Afternoon Sessions Include:
An important update on the Jones Act by Sam Giberga, Executive Vice President, General Counsel and Chief Compliance Officer, Hornbeck Offshore Services.
Furthering the OMSA/CCA partnership, David Cresson, Executive Director, CCA Louisiana, will be announcing an important program to fund the creation of numerous offshore reefs.
Marine cyber security update by Nick Parham, OCS AMSC Secretary & fellow Port Security Specialist, USCG 8th District.
As always, please contact me directly at Ashley.Smith@Offshoremarine.org with any items you would like to see addressed.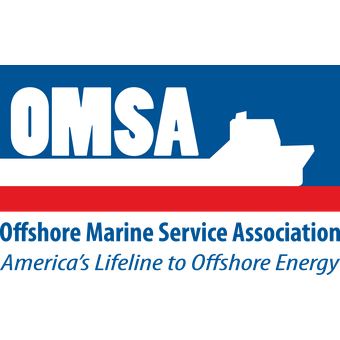 New Orleans Downtown Marriott at the Convention Center, 859 Convention Center Boulevard, New Orleans, LA 70130